SHENZHEN KEYU CO.,LTD
深圳市科羽科技发展有限公司
Our new product PCI Encrypting pin pad KY3688L successfully passed the rigorous test of PCI 5.x Version, and finally obtain the PCI 5.x security certification.
We will continue to focus on the research and development, to improve the security and service level. To provide the stable and safe EPP product and mutual benefits can be achieved through the collaboration with customers.
The Certification stand for we have deep technical on Encrypting keyboard, we will continue to provide the high quality EPP product for fresh and old customers.
PCI Certification : Payment Card Industry certification, It is a assessment test for Physical security and logical security of financial equipment, Security online and offline. Equipment safety management and the initial key injection during the production and so on. To ensure the product safety reach a certain level of security, it is the most stringent, the highest level of financial equipment safety certification standards in the world.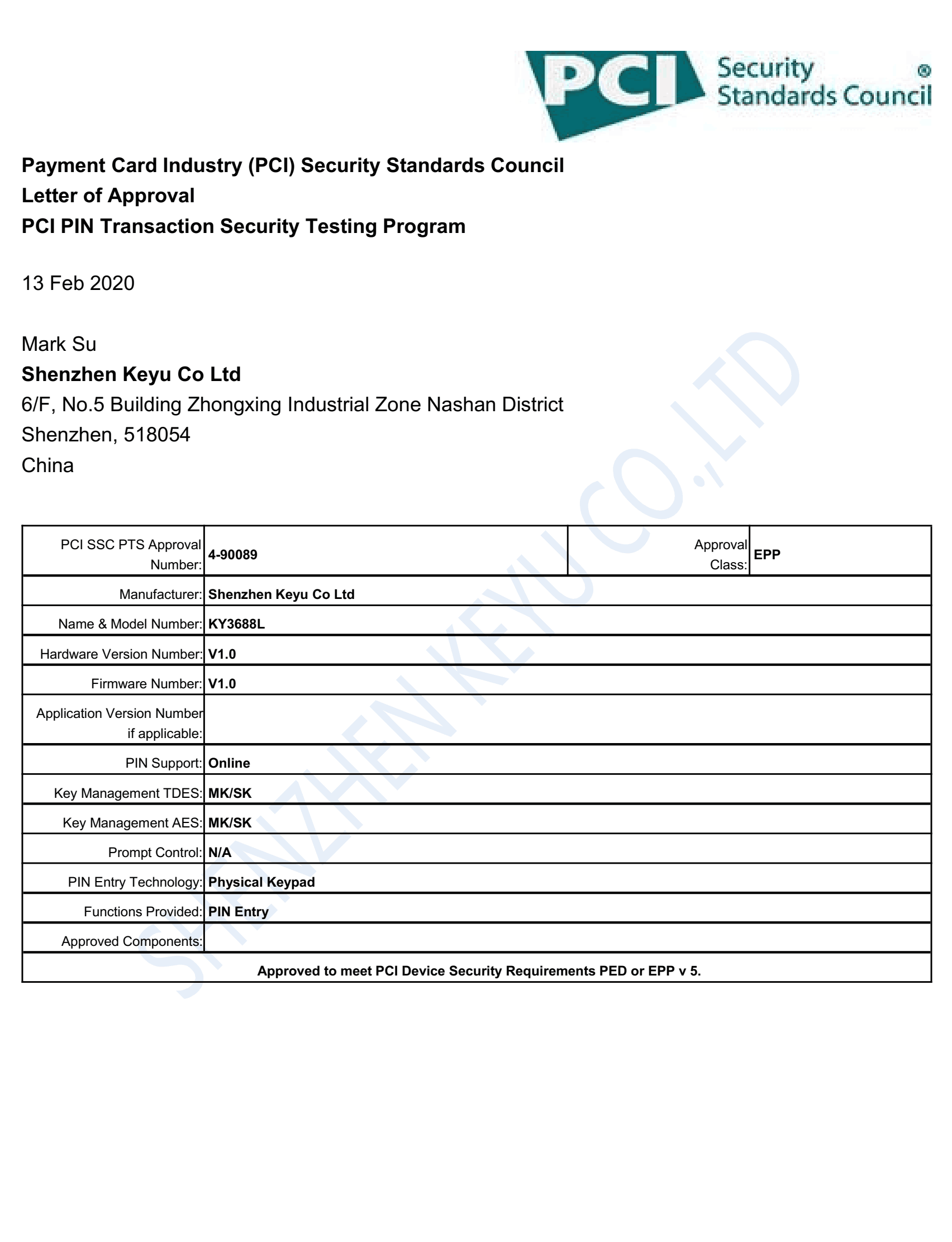 Warmly celebrate the KY3688L passed PCI 5.X test certification